Android
Great Cyber Monday phone deals that'll make you glad the internet exists
Refresh
Even before you consider a smartwatch to pair with your new Android phone, you might want to grab a set of wireless earbuds instead. It's the perfect time to ditch the wires, as there are so many different great options to choose from, plus, there aren't very many smartphones that even still include a headphone jack.
Headlining some of our favorite Cyber Monday deals for earbuds is the Google Pixel Buds Pro. These were highly anticipated, as the Pixel Buds and Pixel Buds A-Series lacked features found on some of the best wireless earbuds. Google finally brought Active Noise Cancelation, an adjustable EQ, while retaining a familiar design. And if you can still find these in stock, you'll be able to save $50, getting the Buds Pro for just $150. 
This one might be controversial, but if you just want incredible wireless earbuds, Apple's AirPods Pro (2nd Generation) are still arguably the best of the best. Since these still just rely on Bluetooth you can connect them to any of your devices, and there are some third-party apps to control things like the ANC levels and gesture controls. Best of all, these are under $200 for the first time since Apple released its latest earbuds earlier this year.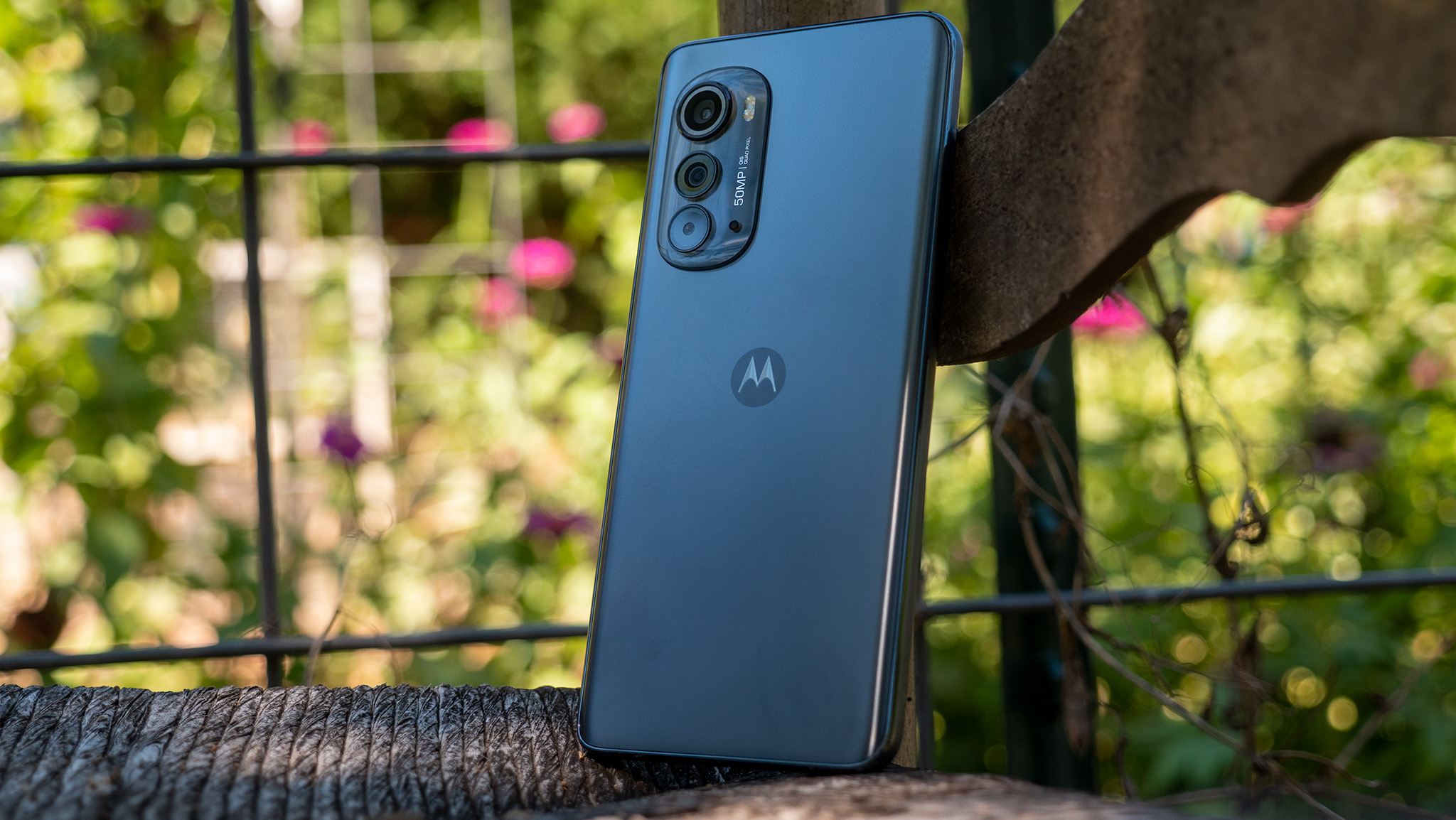 When you think of great budget phones, Motorola's vast lineup of devices is almost always at or near the top of the list. While the company seems to be looking to get back into the flagship market, budget phones still reign supreme, and the Moto G Stylus is the perfect example of that. 
With the exception of the Galaxy S22 Ultra, Motorola seized an opportunity to offer a budget-friendly phone that also includes a stylus. Currently, the 2022 version of the G Stylus, which features 6GB of RAM, 128GB of storage, and a triple camera setup, can be had for 40% off, priced at $180. 
And while some parts of the world can enjoy Motorola's latest attempt at a foldable phone, that's not the case here in the States. Thankfully, the Motorola Razr 5G is still kicking around, and as part of the Black Friday/Cyber Monday deals, you can get a folding phone for just $600.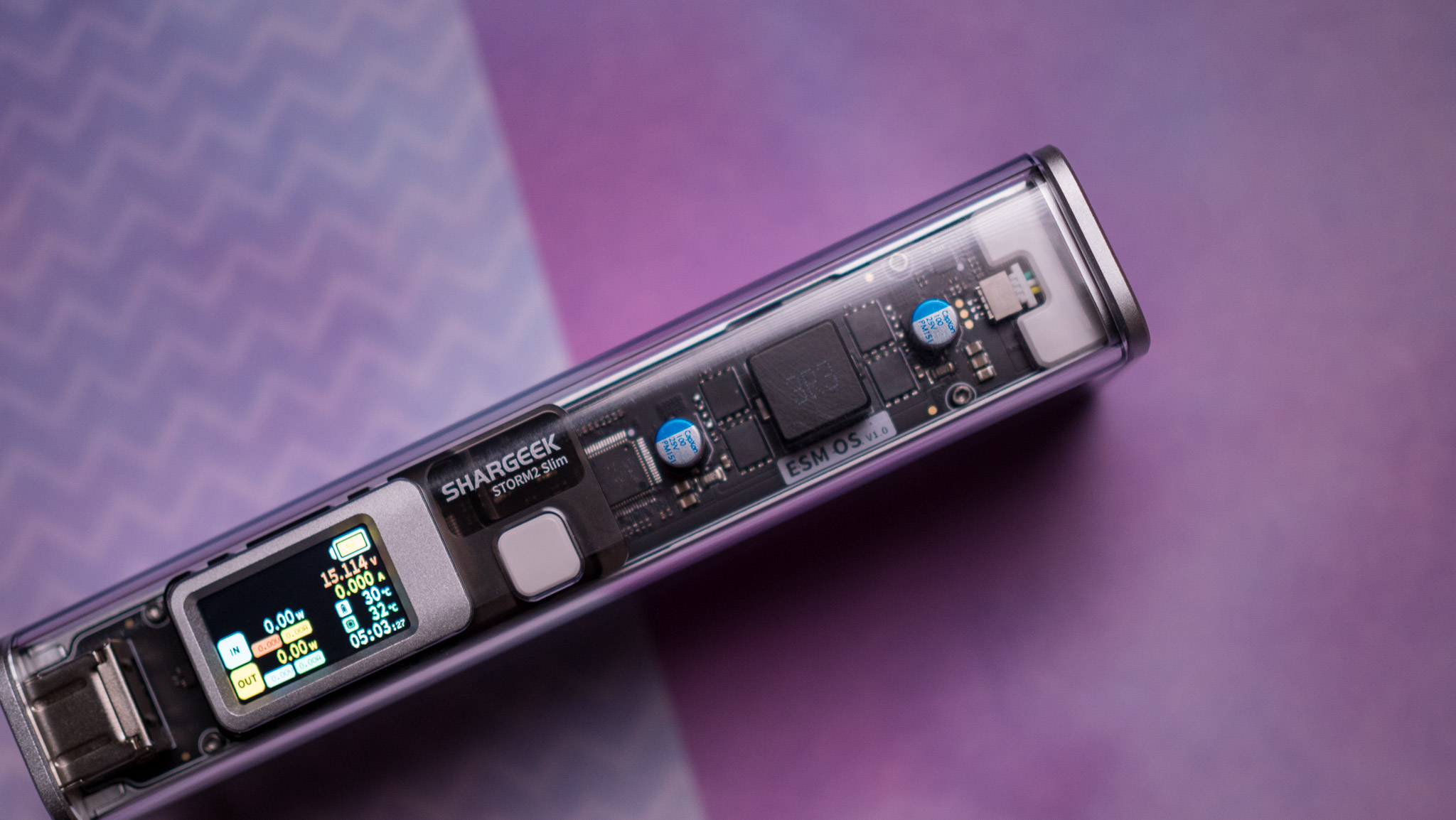 On one hand, it's pretty darn great that Android is getting to the point where the software optimization means we can have phones that last all day long (and then some). But there's nothing worse than being away from a charger and having your phone run out of juice before you make it home. 
We're already seeing some pretty great early Cyber Monday deals on portable chargers, headlined by the Shargeek Storm 2 Slim. Shargeek has come out of nowhere with its portable charger that sports a "unique see-through design with yellow accents." It reaches charging speeds up to 130W, and you can save $70 at Amazon for a limited time.
Anker's portable chargers are still among the best of the best, and this point has been driven home even further following the release of the GaNPrime lineup of portable chargers. We're seeing quite a few different deals on Anker chargers, but our two favorites are for the Anker 737 PowerCore and the Anker 733. With the former, you can save $50, and the latter is on sale for $25 off.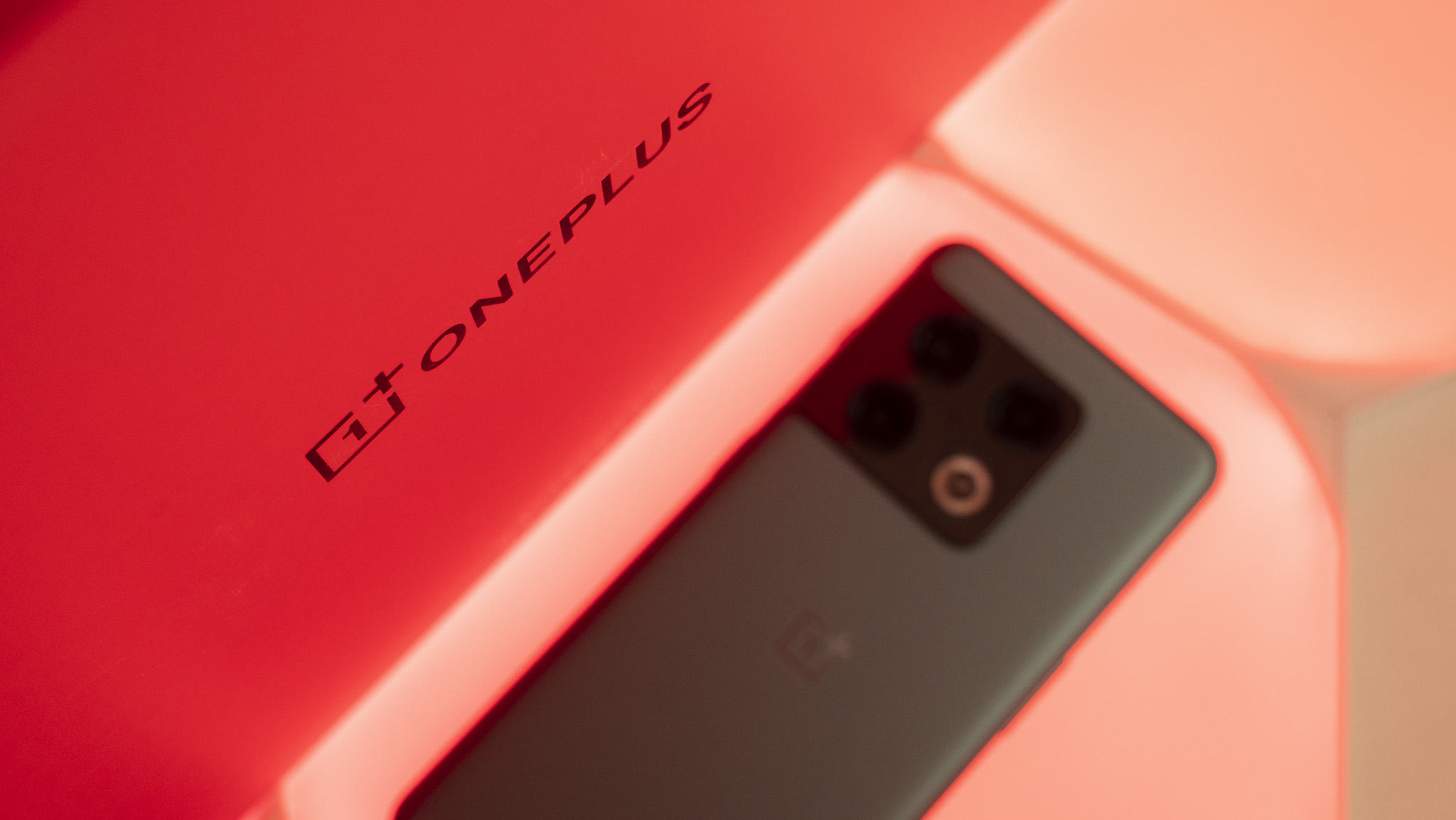 OnePlus may not be the "darling" phone maker that it once was, but that doesn't mean the company has stopped releasing phones that offer incredible value. A perfect example of this is the OnePlus Nord N200 5G, which is easily one of the cheapest 5G phones on the market, and as part of some early Cyber Monday deals, it can be yours for just $170. Or you can bundle the Nord N200 with the new OnePlus Nord Buds for just over $200.  
Those who are looking for a flagship Android phone will want to check out either the OnePlus 10T or the OnePlus 10 Pro. With the former, you're getting OnePlus' latest flagship, powered by the Snapdragon 8+ Gen 1. The 6.7-inch Fluid Display sports a 120Hz adaptive refresh rate, while also supporting HDR10+. There are two configurations available, but the 8GB/128GB model offers a much better value coming in at $575 for Cyber Monday.
Rounding out the latest deals on OnePlus phones is the OnePlus 10 Pro, which first arrived in the U.S. in March following a limited China-only release in January. The 10 Pro is also powered by the Snapdragon 8+ Gen 1, which is paired with either 8GB or 12GB of RAM and up to 256GB of storage. But the best deal this time around is for the base model, as it's discounted by $250 at both Amazon and Best Buy.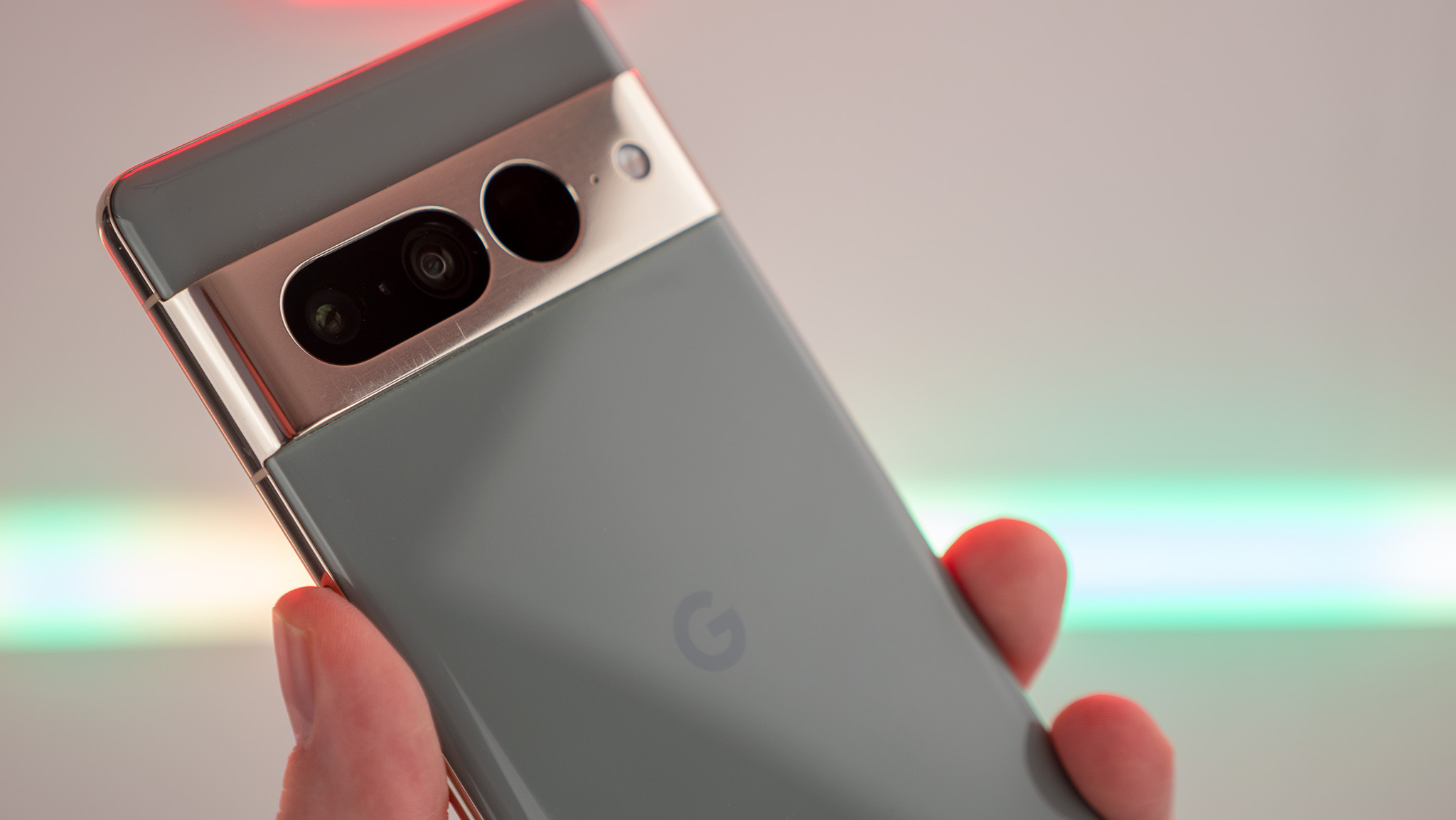 Need a premium-grade phone at a lower price? The Google Pixel 7 is exactly what you're looking for, then. At $499 this amazing Cyber Monday weekend deal takes $100 off the already great regular price, making it one of the better buys right now.
Amazon and Best Buy have the same deals and while they both accept trade-ins, Best Buy's program generally offers a bit more for your old phone than Amazon will. You can even get one for free at AT&T if you've got an old phone to trade in. Otherwise, Verizon's buy-one-get-one-free deal is another phenomenal choice.
The Google Pixel 7 (opens in new tab) packs one of the best phone cameras into a newly redesigned body that's sleeker than ever. The new Google Tensor G2 processor enables even more AI-powered features than the Pixel 6 had, including the new Photo Unblur utility which can take old photos — yes, even ones taken from other cameras or phones — and effectively unblur them by using AI trickery onboard the processor. It doesn't work for every photo but it's some serious magic when it does.
While the Pixel 7 doesn't have a telephoto sensor, the more expensive Google Pixel 7 Pro (opens in new tab) certainly does. The new 5x periscope camera enables the Pixel 7 Pro to zoom in clearly up to 30x away, and Google's intelligent machine-learning techniques can make those photos look clearer than other phones with the same zoom capabilities. All in all, this is a great reason to pick up a Pixel 7 family phone.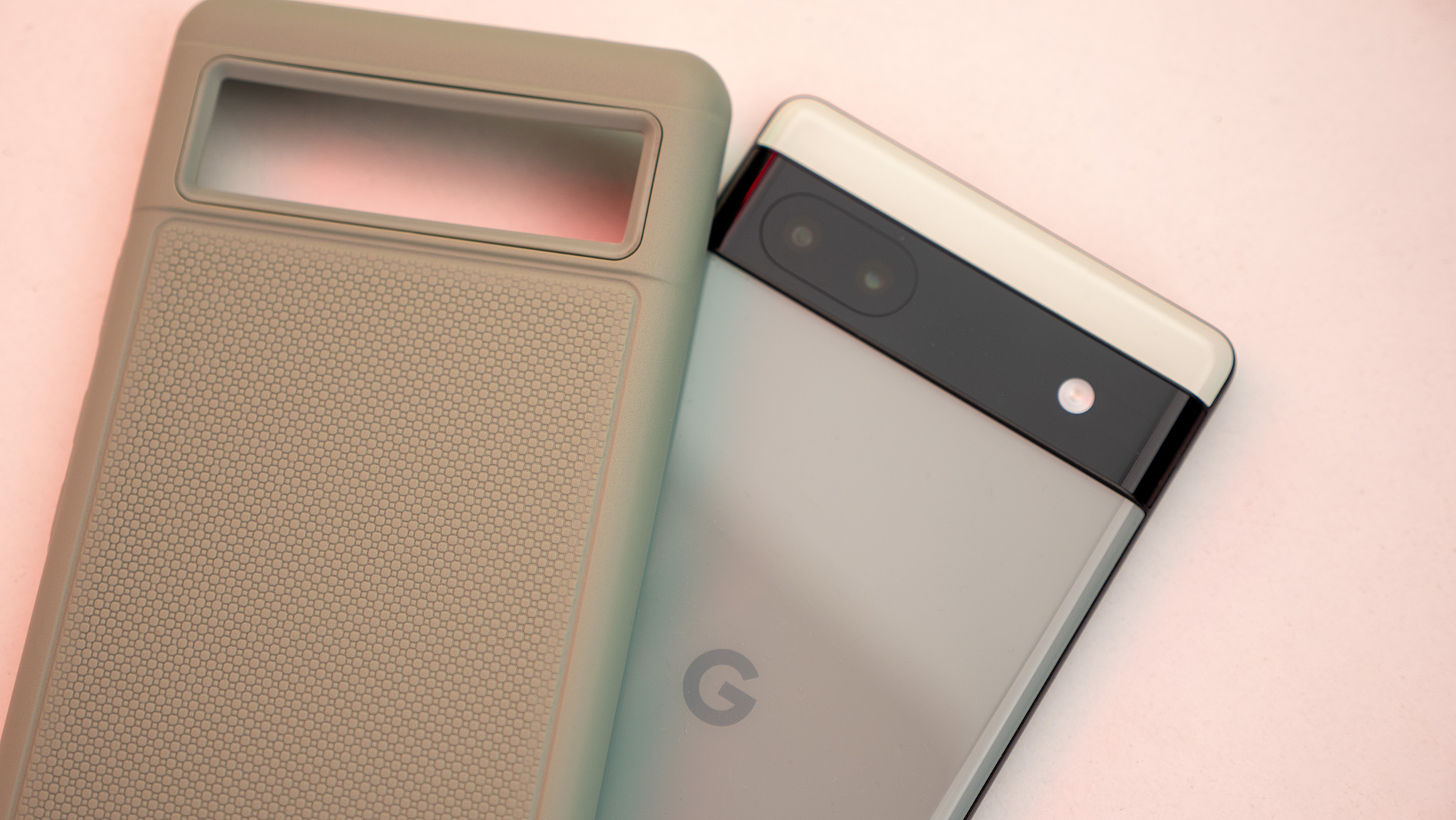 Need a case for your newly purchased Google Pixel 6a? Thankfully, those are also on sale for this Cyber Monday weekend. Cases like the Tudia MergeGrip in Green Lily (pictured above) perfectly compliment the Pixel 6a's great color scheme and really add to the experience.
Some of my personal favorites can be found in the links above, and while none of them have mind-blowing sales going on — most cases aren't very expensive to begin with, after all — it's still great to get a few bucks off something you definitely need.
If none of those tickle your fancy, check out our best Google Pixel 6a cases (opens in new tab) for the ultimate range of options.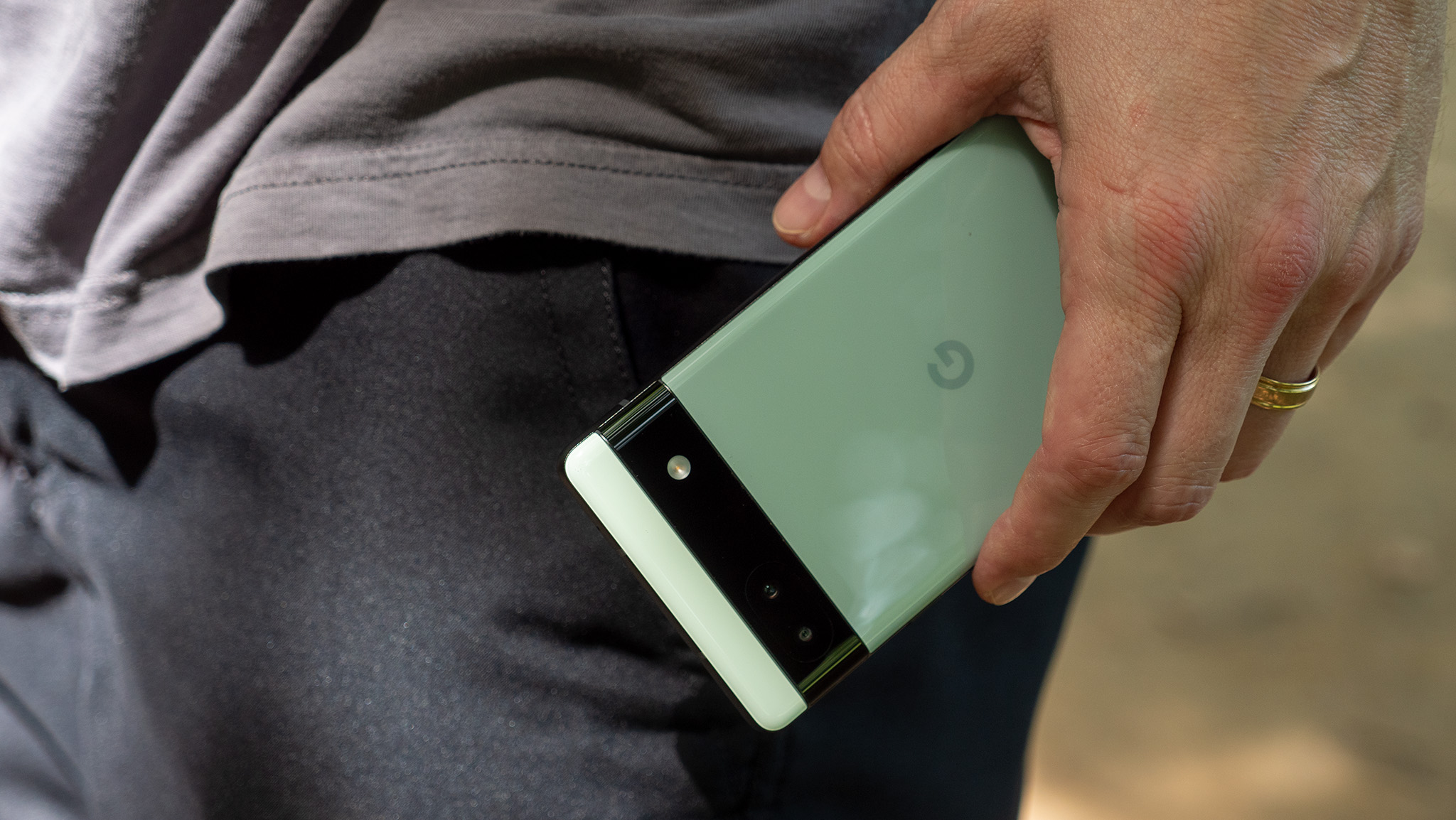 If you thought you missed the best Black Friday deal, don't worry, it's not over yet. That's right, you can still get the Google Pixel 6a (opens in new tab) for an incredible $299 from either Amazon or Best Buy, the latter of which might be the best place to catch this deal since you can walk into a store right now and pick up the phone.
In short, $300 for a Pixel 6a is almost a criminally good deal. This one packs in the same Google Tensor processor that was in the more expensive Google Pixel 6 and 6 Pro, as well as two great cameras on the back: one main camera and one ultra-wide-angle camera.
As you would expect, photos and videos from this Pixel phone will blow you away every single time, and Google Tensor's processing prowess means that moving kids or pets will still come out with clear faces thanks to Face Unblur technology. Seriously, it feels like magic every time you watch it at work.
At this price, the Pixel 6a is the phone of the year because of the incredible value it brings. There's really no underselling it. If you don't need 100x space zoom or some other niche feature, there's simply no reason to buy another phone in 2022.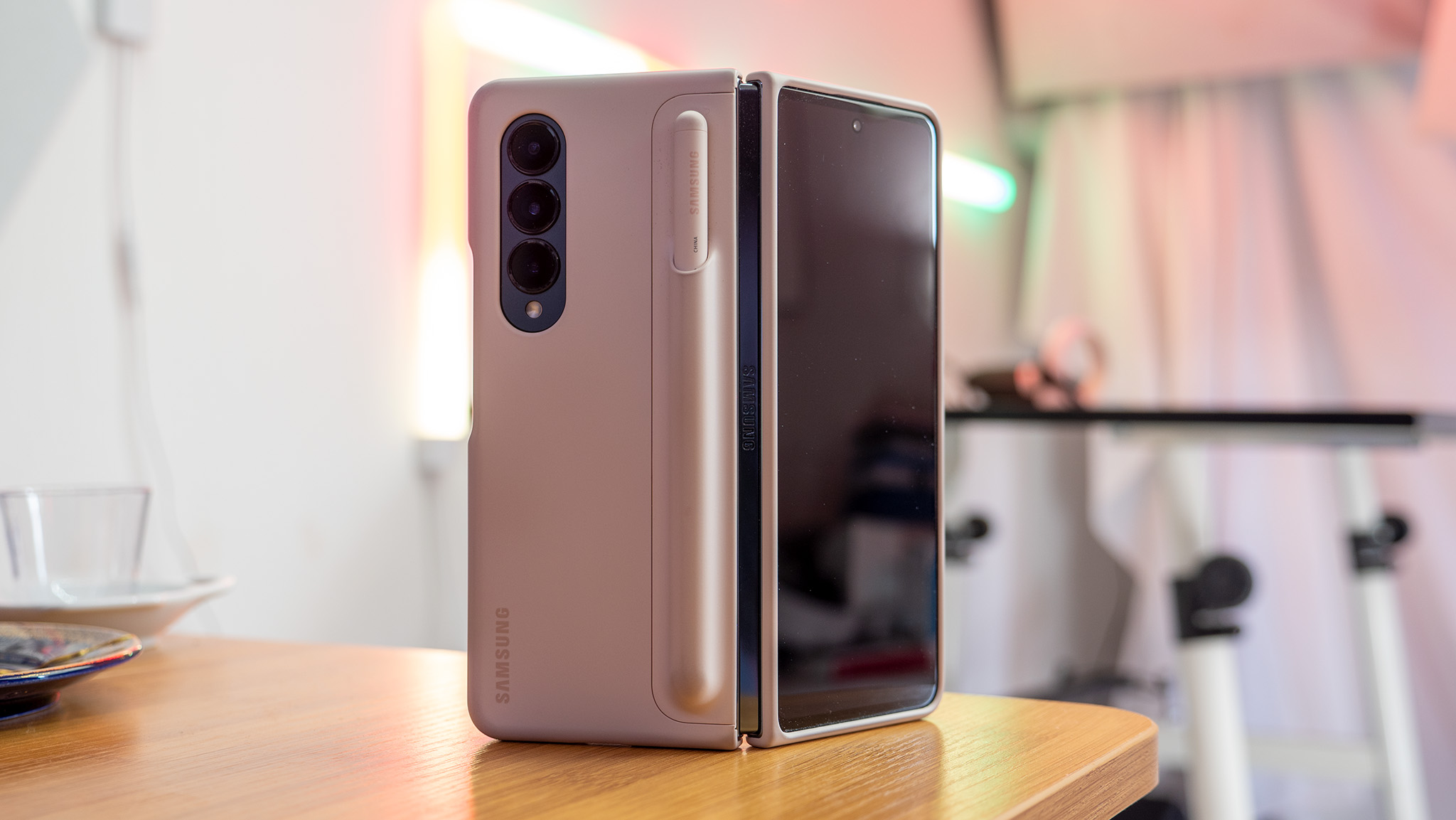 Best Buy has a load of great Samsung cases on sale to go along with your new foldable phone purchase. My personal favorite of the bunch, pictured above, is the Samsung Standing Cover case for the Z Fold 4 which includes the fabled S Pen that sits nicely in a holster on the back of the case. You can always swap this out for a kickstand if you prefer, but both come in the box for a cool $27 off (opens in new tab).
Or maybe you just need some basic protection without any extra fuss? Samsung's Slim case for the Galaxy Z Fold 4 is $15 off (opens in new tab) and offers great protection for your new foldable without adding much weight or bulk.
While Samsung focuses more on productivity or normal-style cases for the Fold 4, Galaxy Z Flip 4 users get to have a lot more fun. Both the silicone cover with strap (opens in new tab) and silicone cover with ring (opens in new tab) are $12 through the end of Cyber Monday in stores and offer some great alternatives to the boring old case designs we've had for years.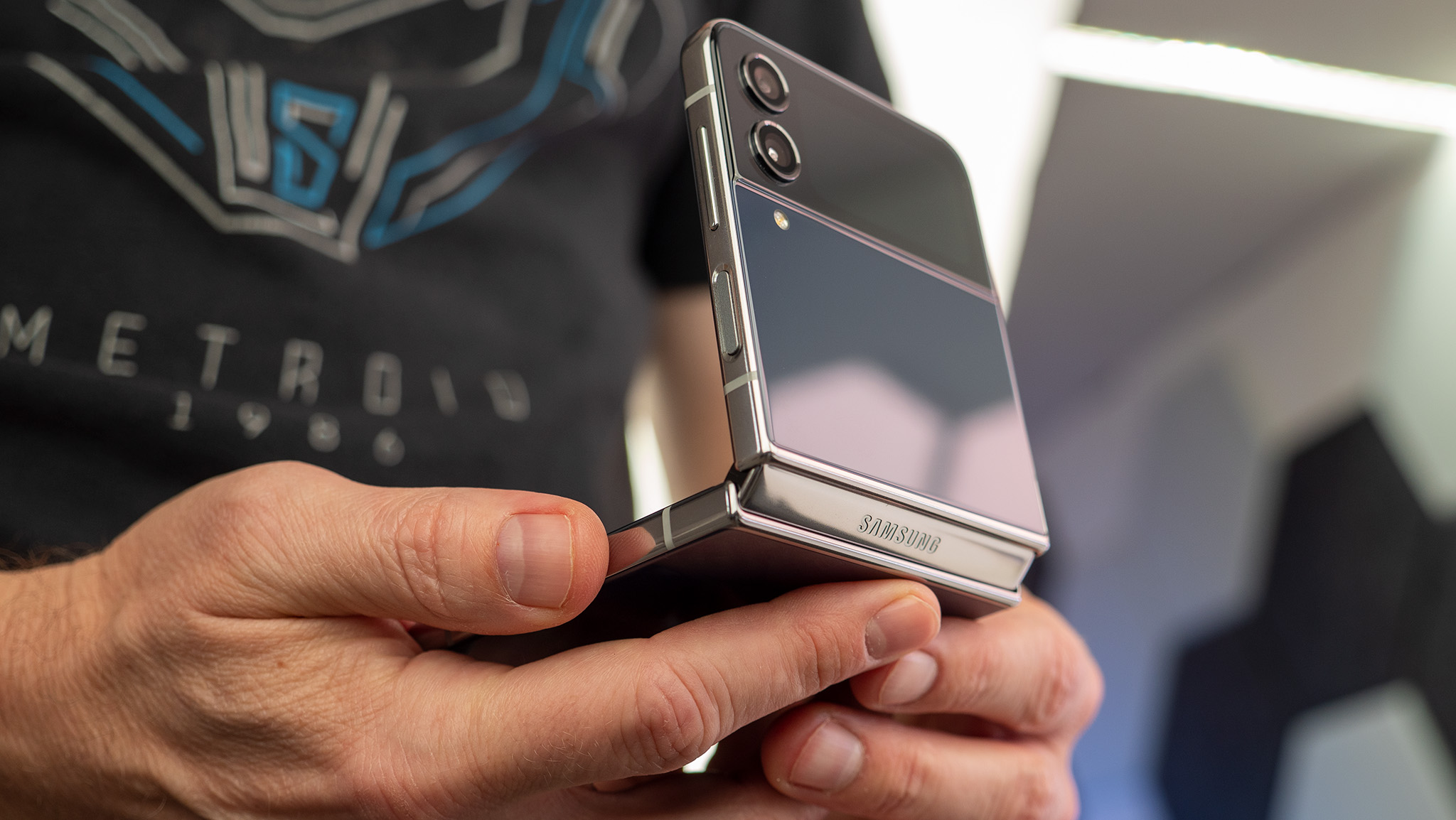 Ready to get rid of that boring old slab phone and jump on board with the foldable revolution? Best Buy is your foldable headquarters for Cyber Monday and it's offering hundreds off both the Galaxy Z Flip 4 and Fold 4. That makes the Flip 4 $799 out the door and the Fold 4 $1,399.
But why stop there? Take that old phone you're currently using and trade it in at Best Buy. The company is offering bonus trade-in values for this Cyber Monday weekend — up to $900, in fact — which means you could get a Z Fold 4 for as low as $499 and a Z Flip 4 completely free depending on what you're trading in.
At the very least, you could get an exciting new foldable phone for hundreds off with this deal and walk out of the store today instead of having to wait for shipping. Be sure to pick up a great Flip 4 case (opens in new tab) or Fold 4 case (opens in new tab) when you're done, many of which are also available in Best Buy stores.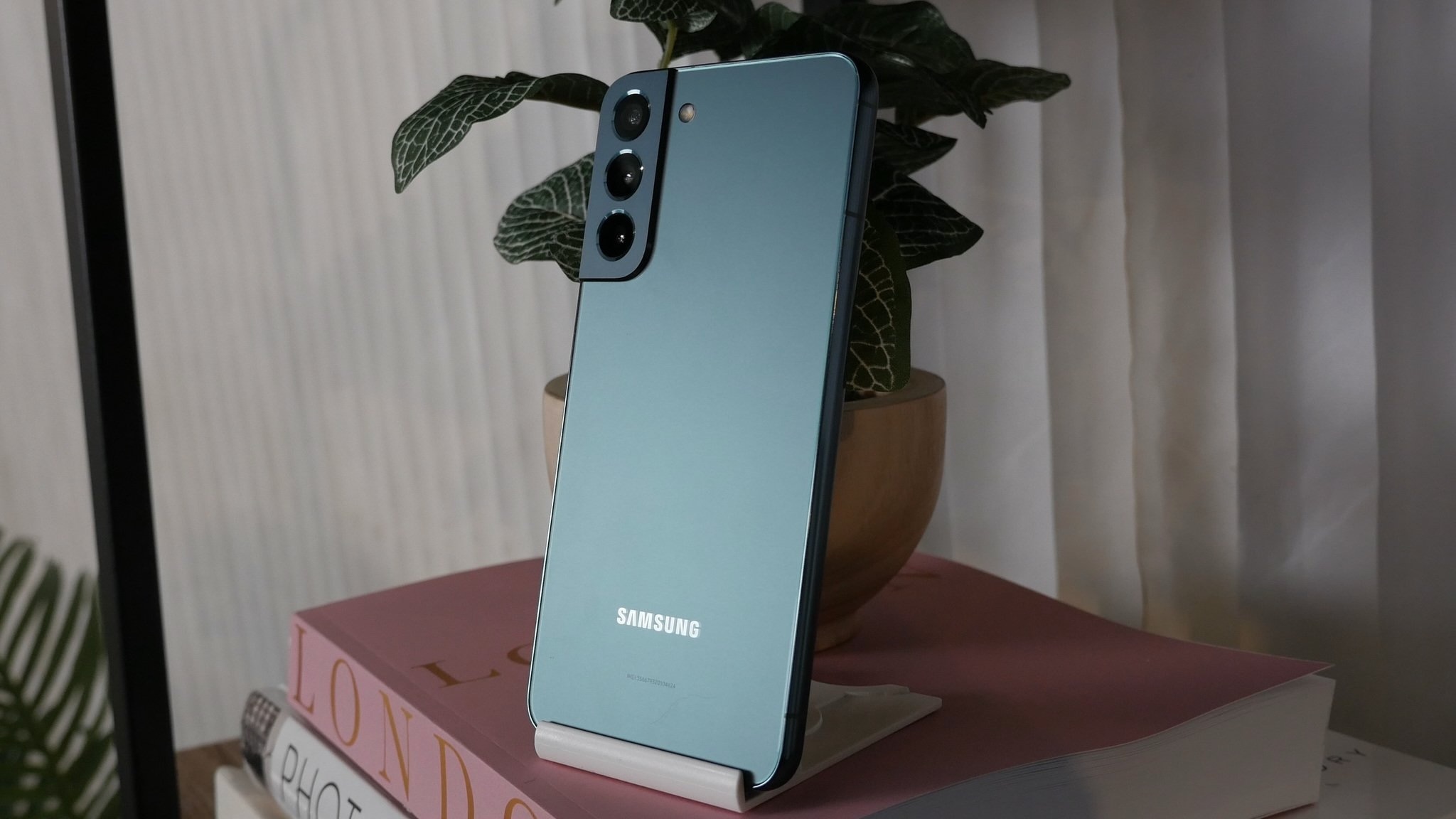 If you're an AT&T or Verizon customer and are looking for a great new phone, how about picking up our #1 pick for best Android phone (opens in new tab)? The Samsung Galaxy S22 Plus is the "Goldilocks" of Samsung's latest flagship phones, bringing a big screen, a bigger battery, great performance, stellar cameras, and software updates for years.
This Cyber Monday deal is live right now and will give you a $500 Walmart gift card the second you complete the purchase, helping you get a brand-new phone and some much-needed cash to buy the rest of your Holiday and Christmas gifts this year. What's better than that?